Due to different international knife laws, we only sell and ship knives to addresses in the United States, US Military, and Canada. CLICK HERE for questions about International Orders.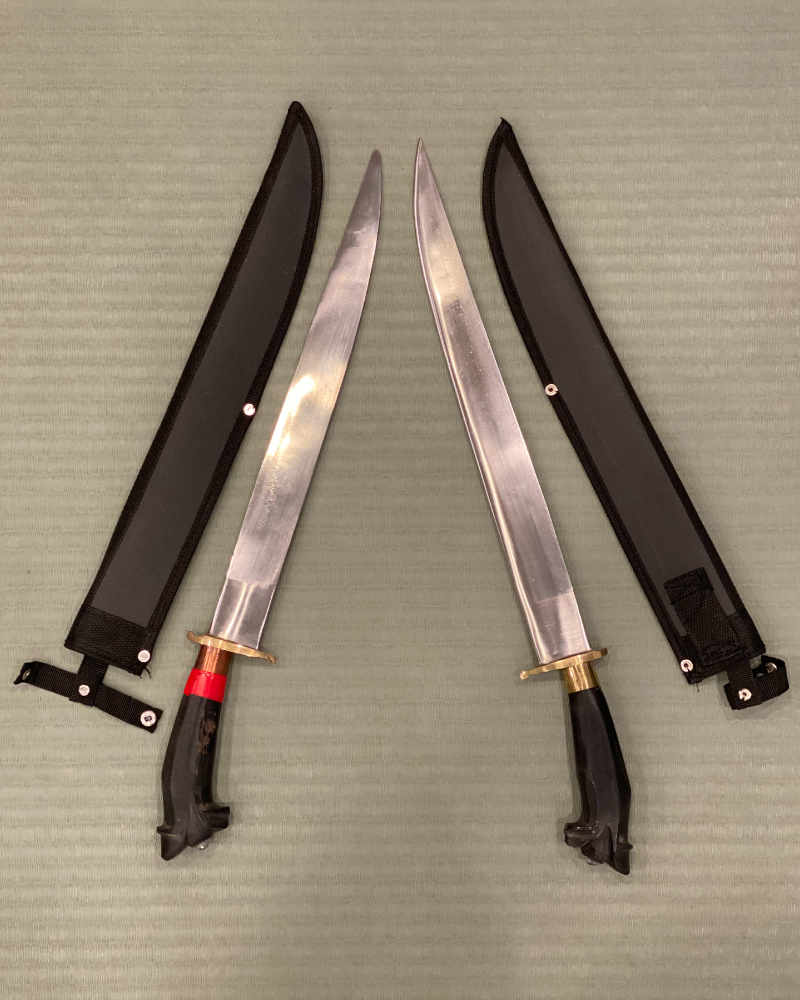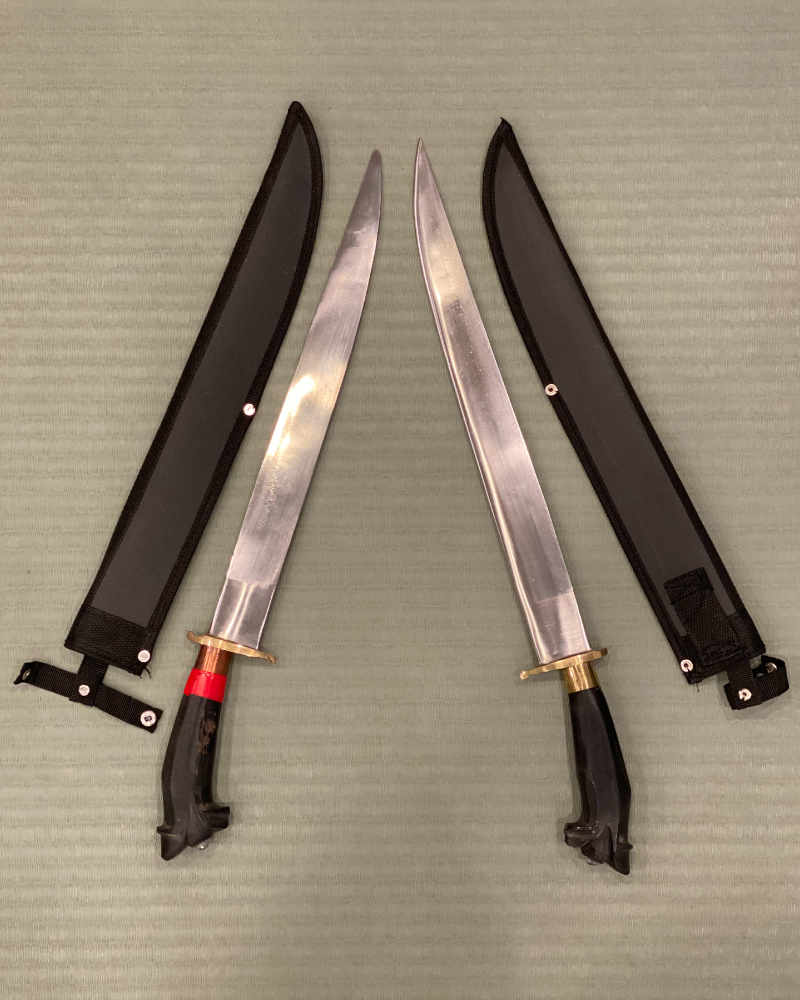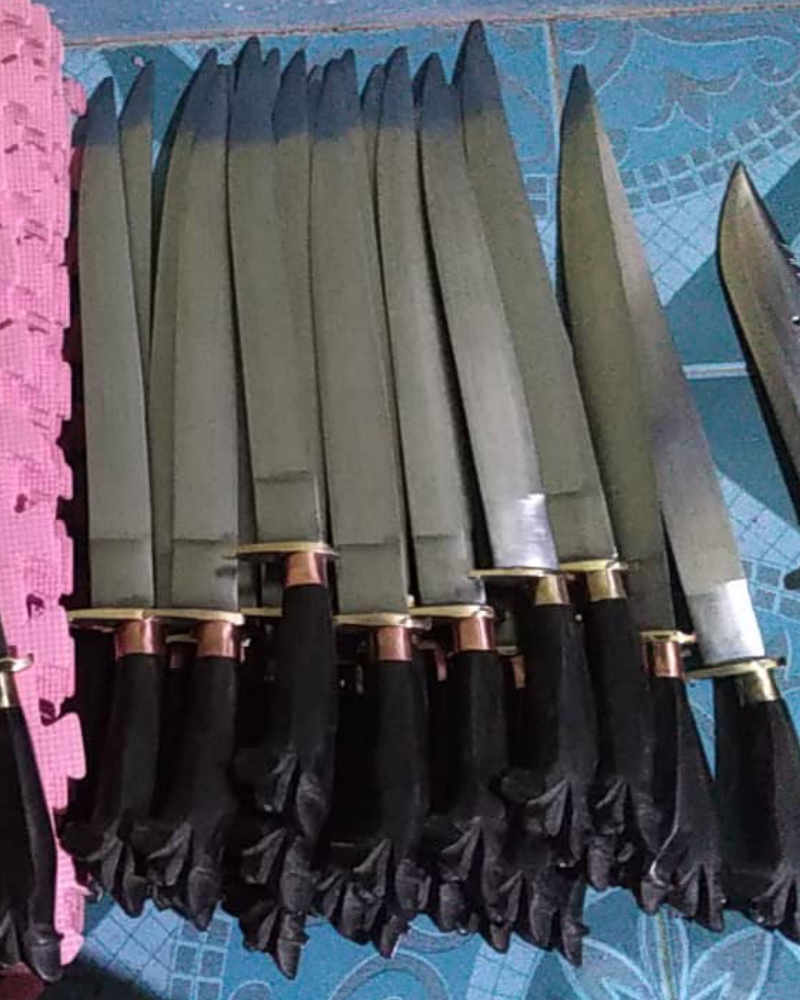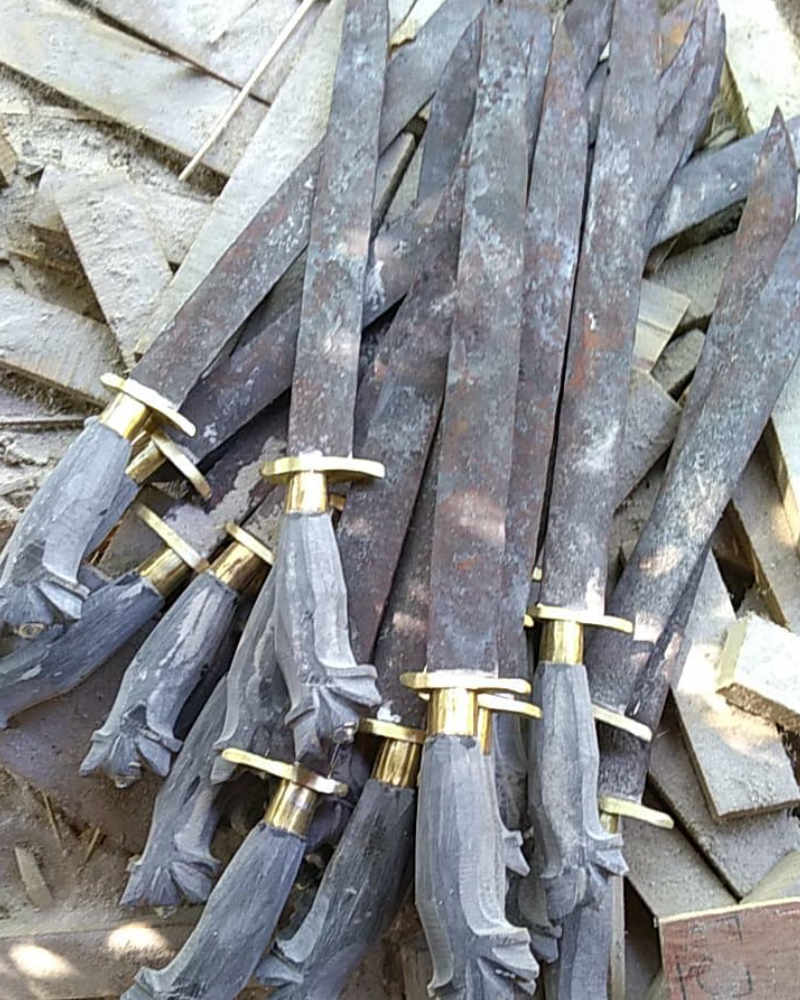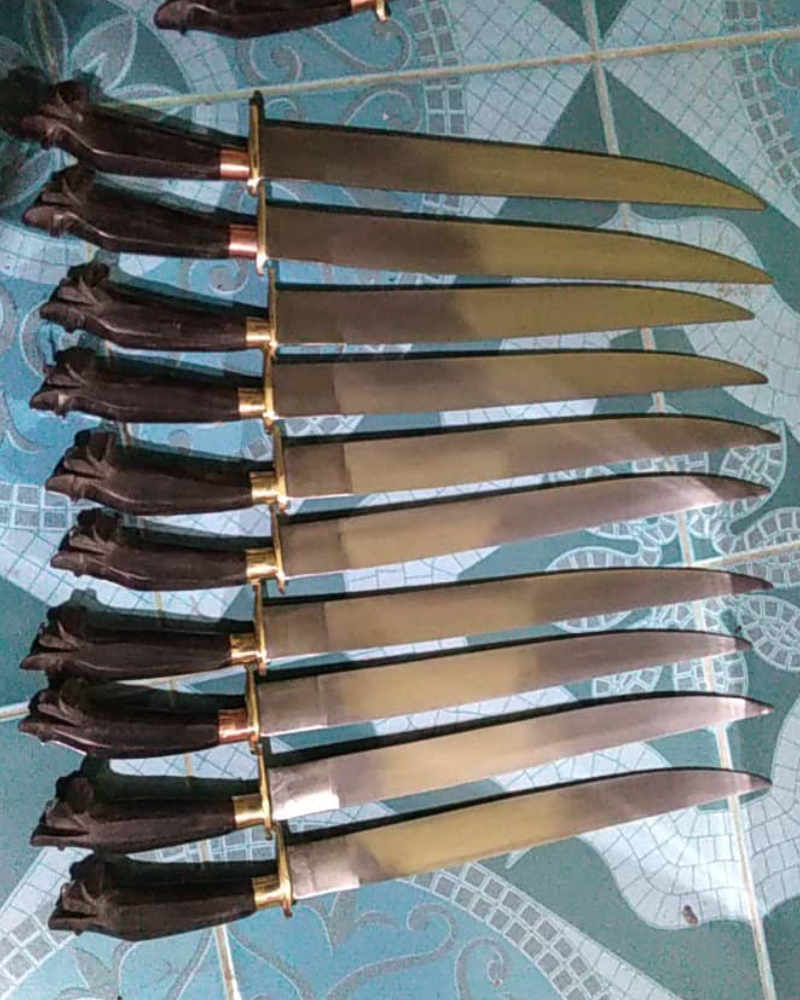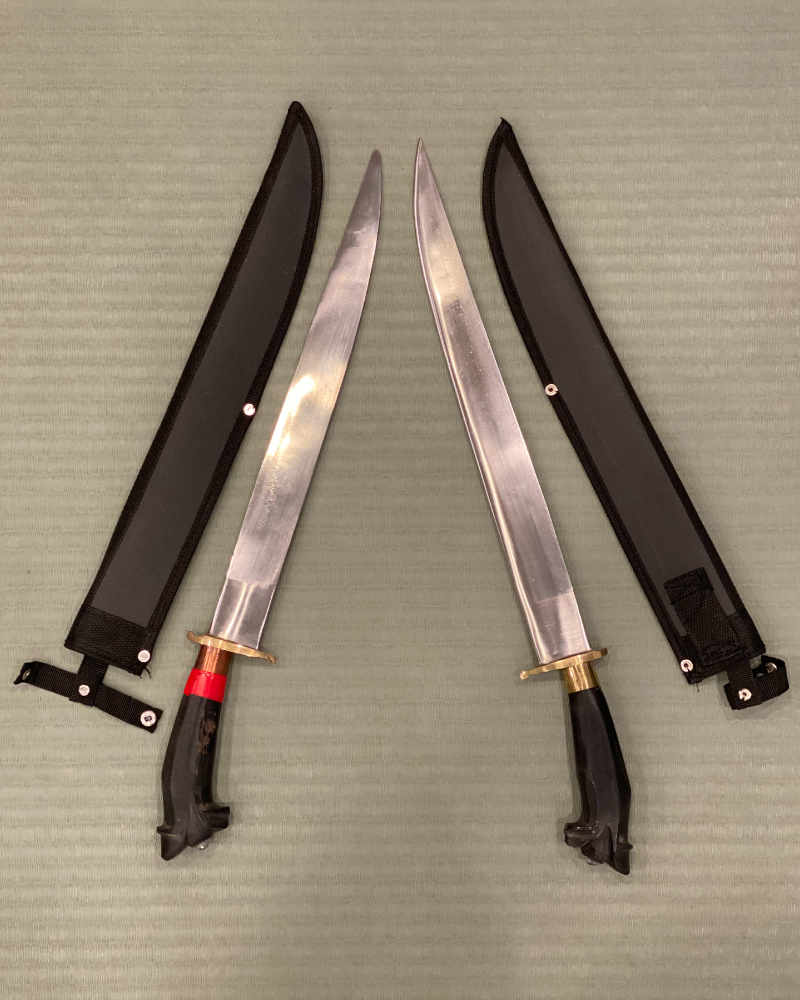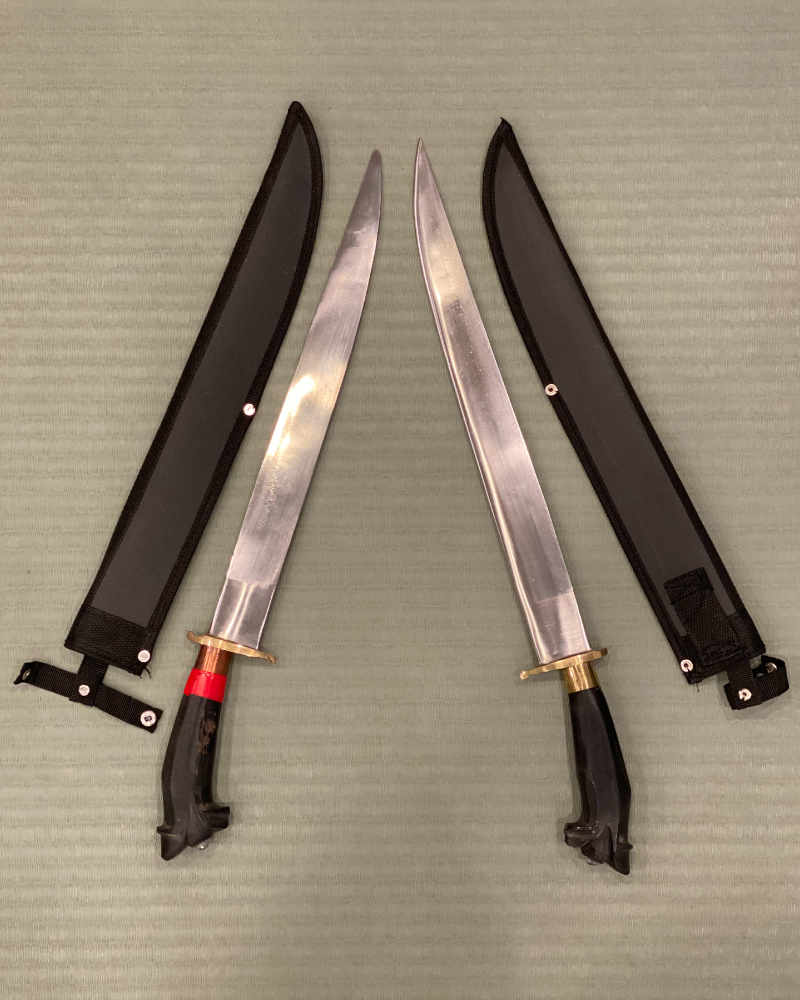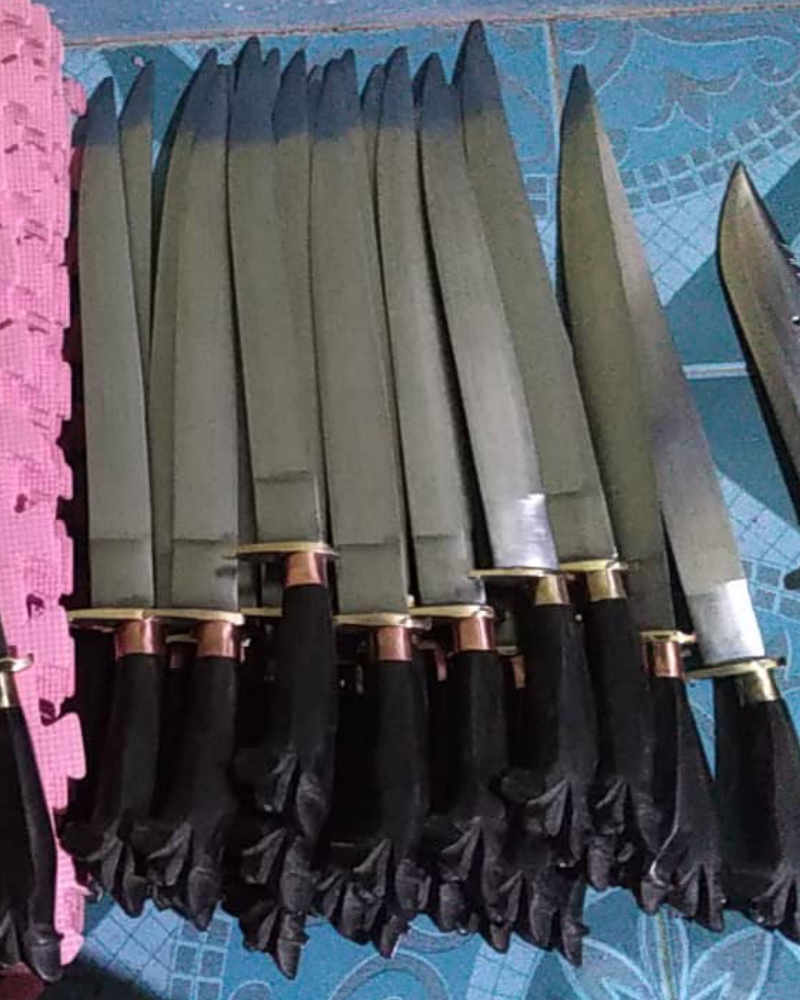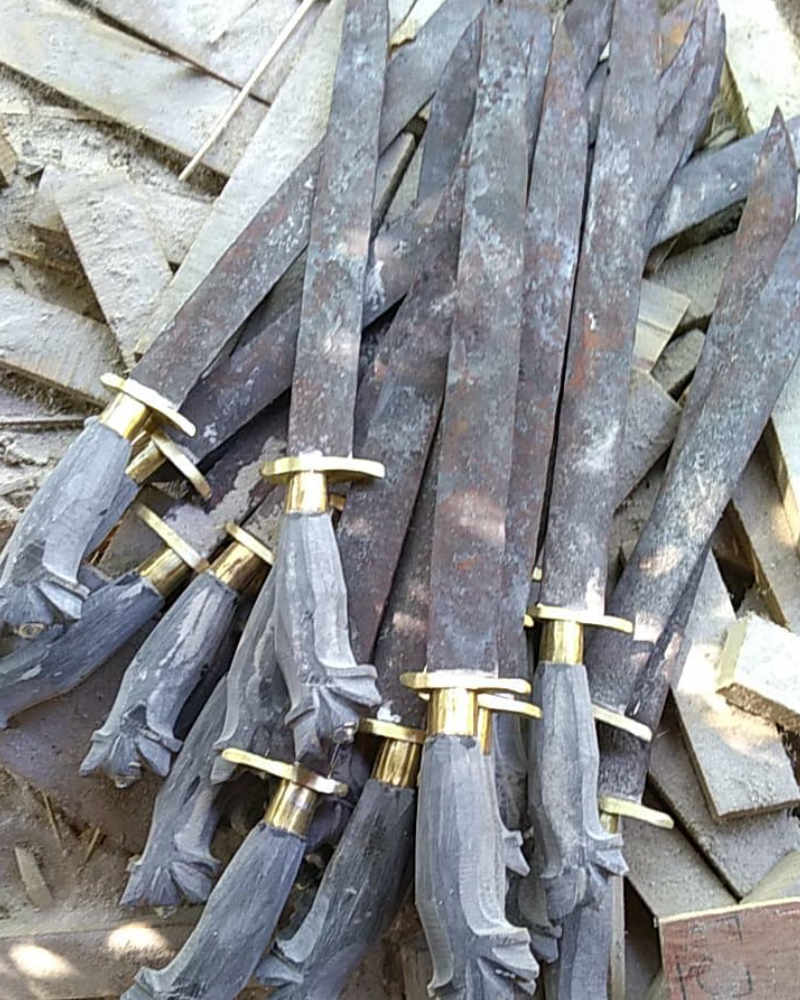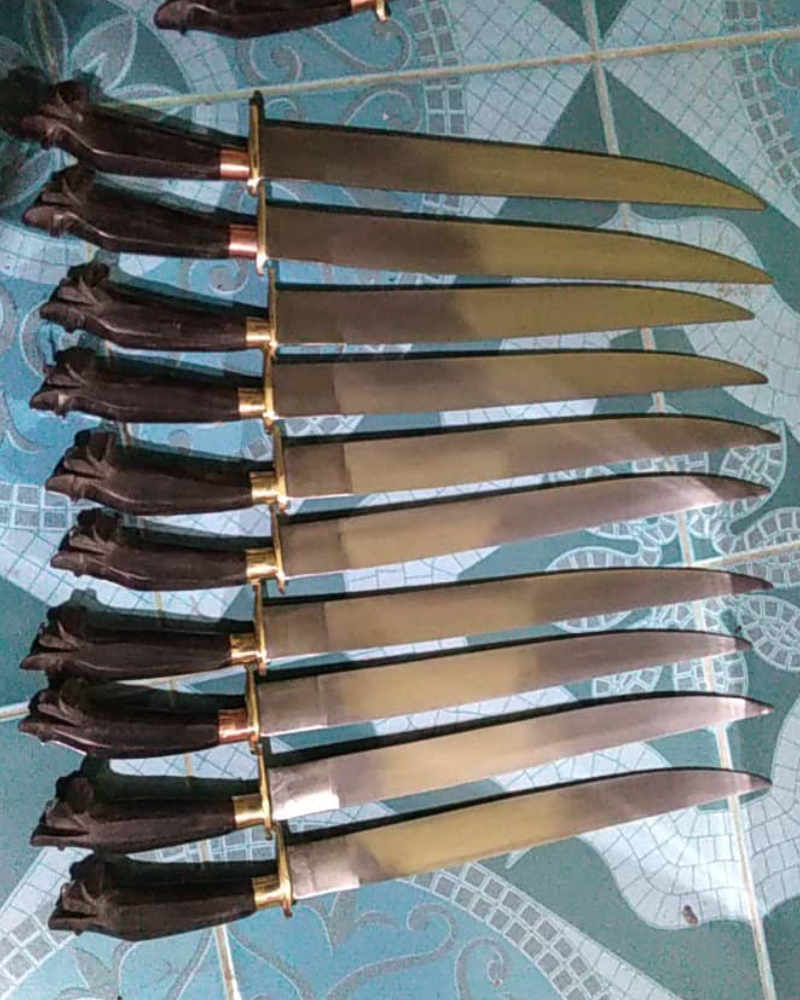 This specific order will be picked up by Bram in March of 2020 and shipped once he is back in the states.
Hand forged in the Philippines direct from the only person authorized to produce the Presas Family Bolo
This set includes one live blade and one trainer drone.  Measuring about 26 inches in length, each bolo is made of steel with hand carved caribou horn handles. Each bolo also comes with it's own scabbard.
Cost of shipping is included.