Due to different international knife laws, we only sell and ship knives to addresses in the United States, US Military. CLICK HERE for questions about International Orders.
Online Modular Instructor Certification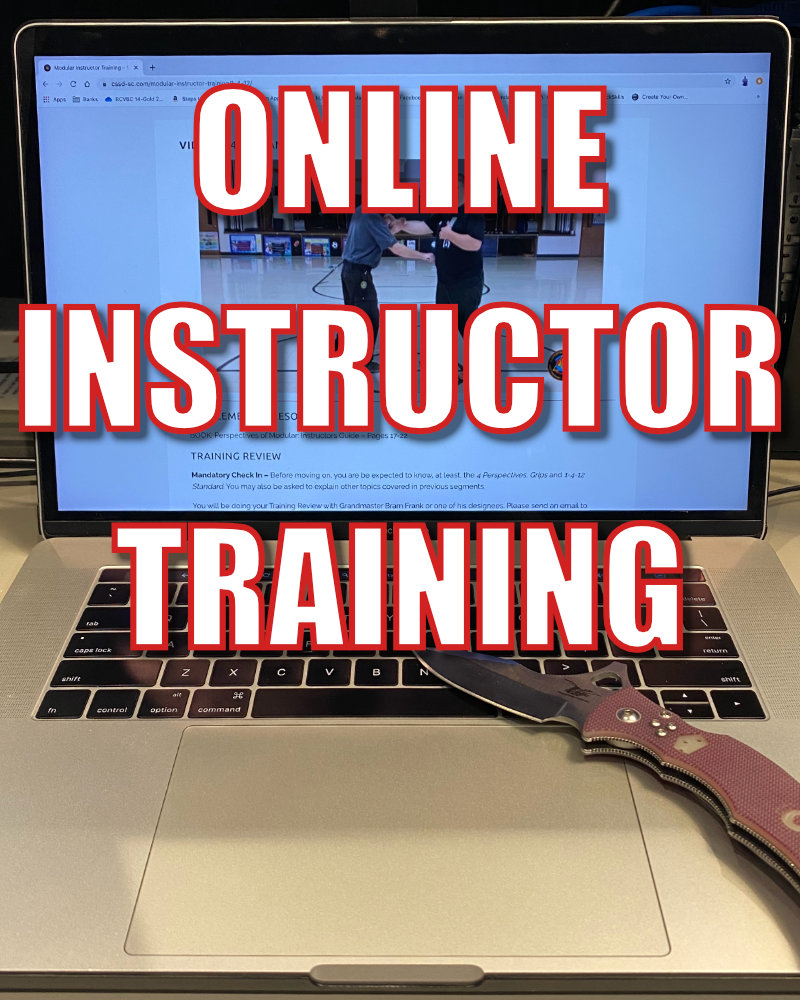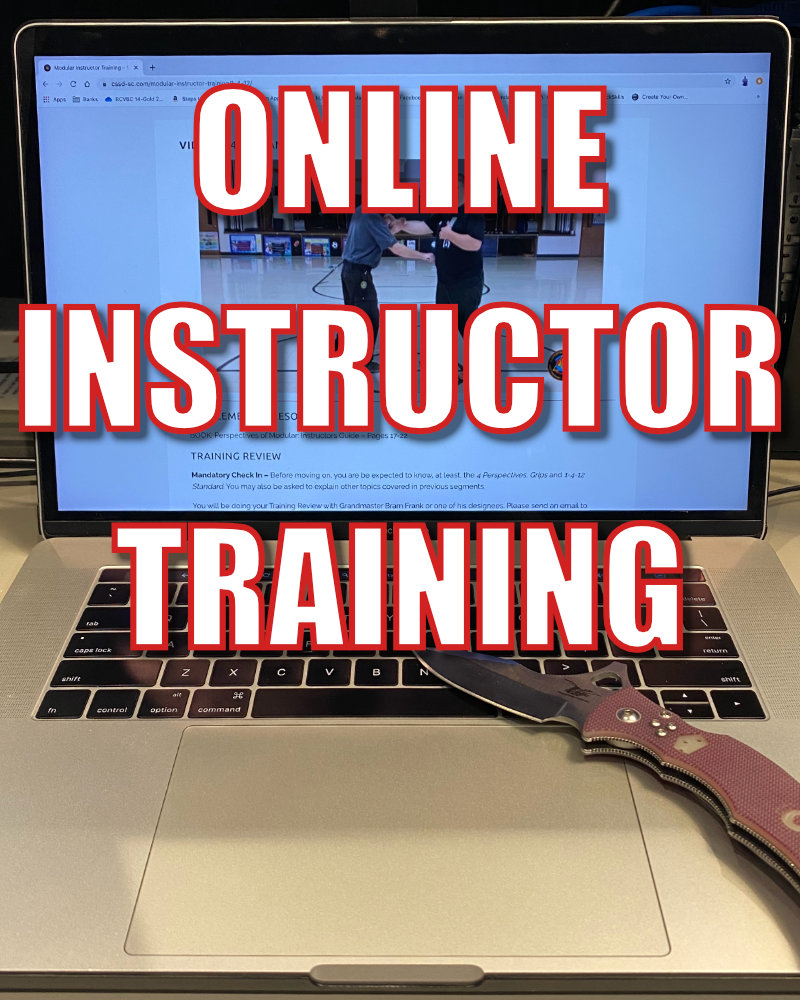 A one-time price of
$500.00
will be added to your order.
This is an online course for instructor certification in Bram Franks Modular Knife System, MBC2 (Modular Blade Concepts / Modular Blade Combat). This course is comprised of video training and one-to-one video access with Grandmaster Bram Frank.  Once completed, you will be issued a digital certificate for Basic Modular Instructor.
This program consists of 29 segmented videos covering 4 hours of pure instruction. Filmed at the 3 day, 2018 Birthday Bash Instructor Camp.
You will learn the foundations of Modular, the 4 primary modules, switch points, decision points, Bram speak and concepts on how to teach the Modular System.
There will be 6 mandatory check ins during your training to make sure you are on the right track.
You also get 3 additional, 30 minute one-to-one video chats with Bram Frank. This can be used for Q&A, guidance, or to talk about the weather.
You will also be provided with a digital supplemental resource book in PDF (66pgs / 54mb)