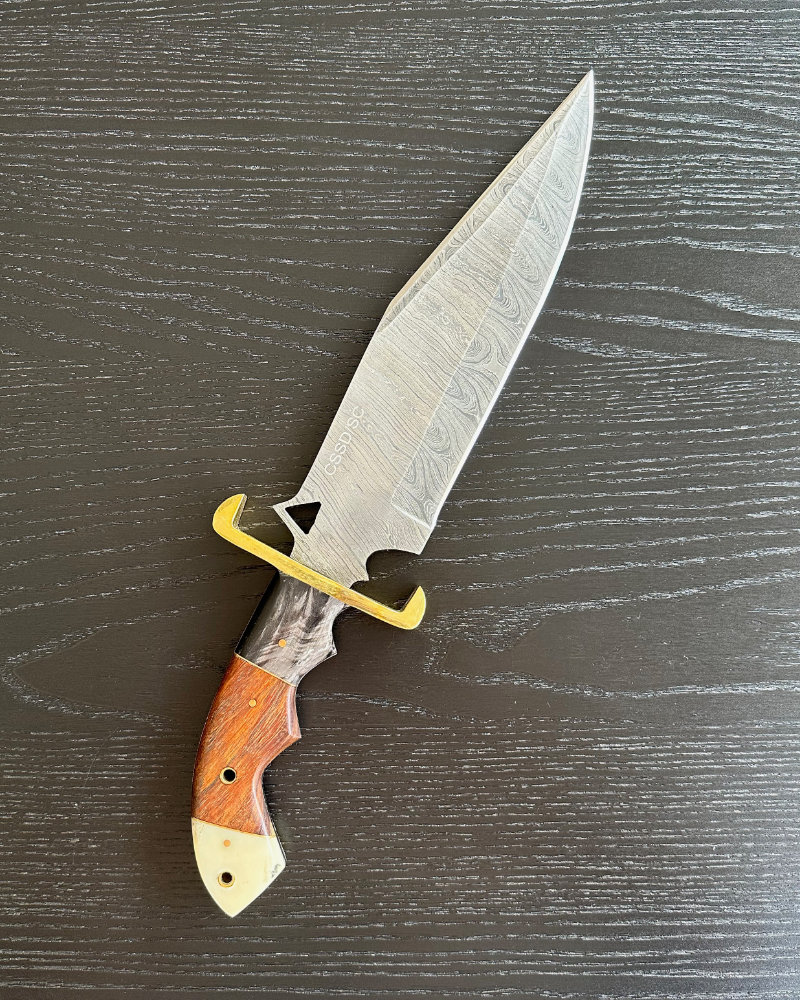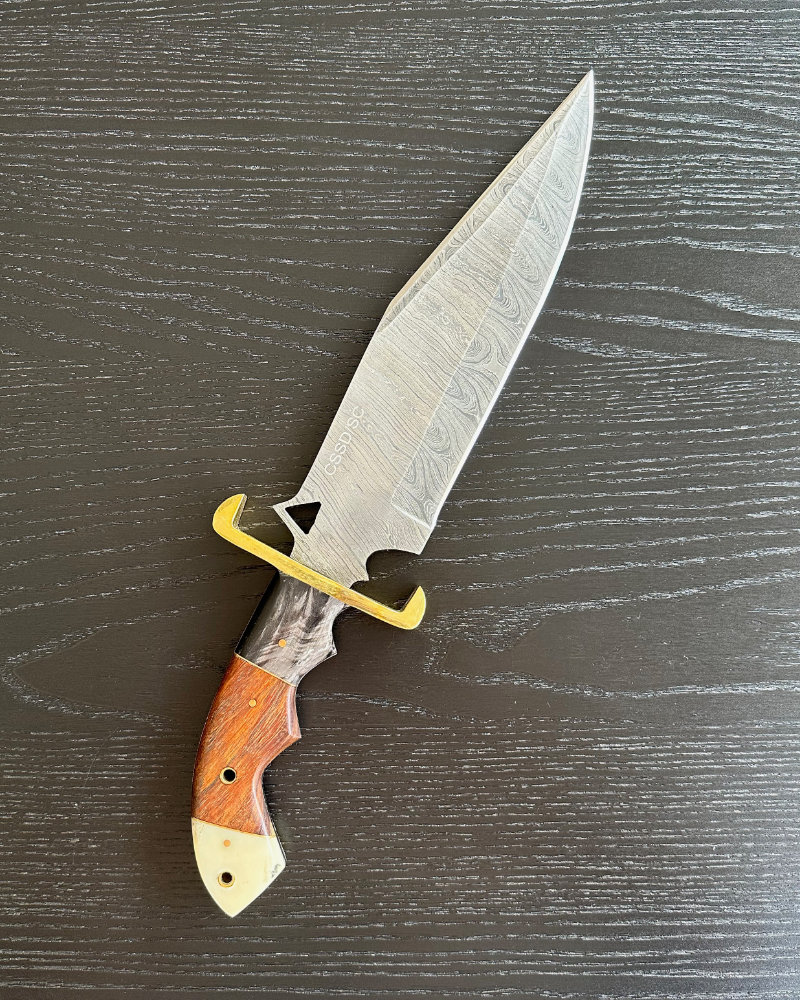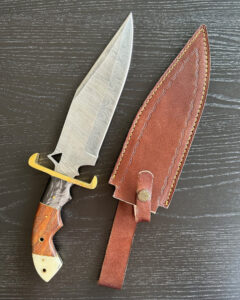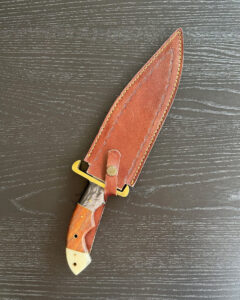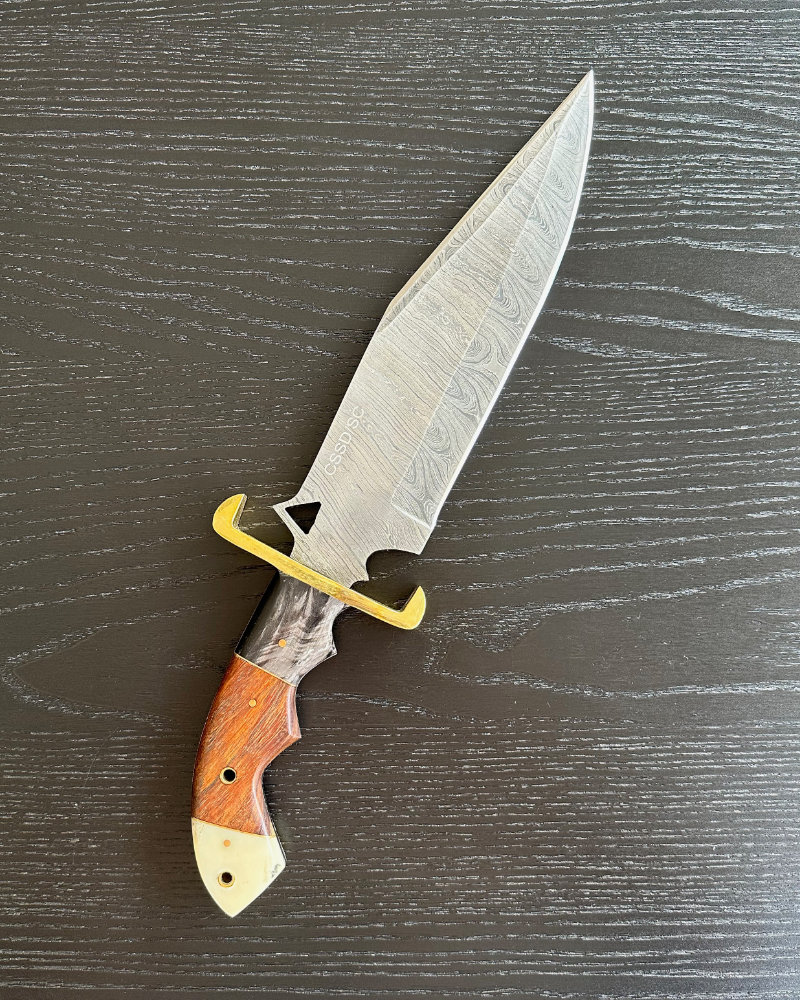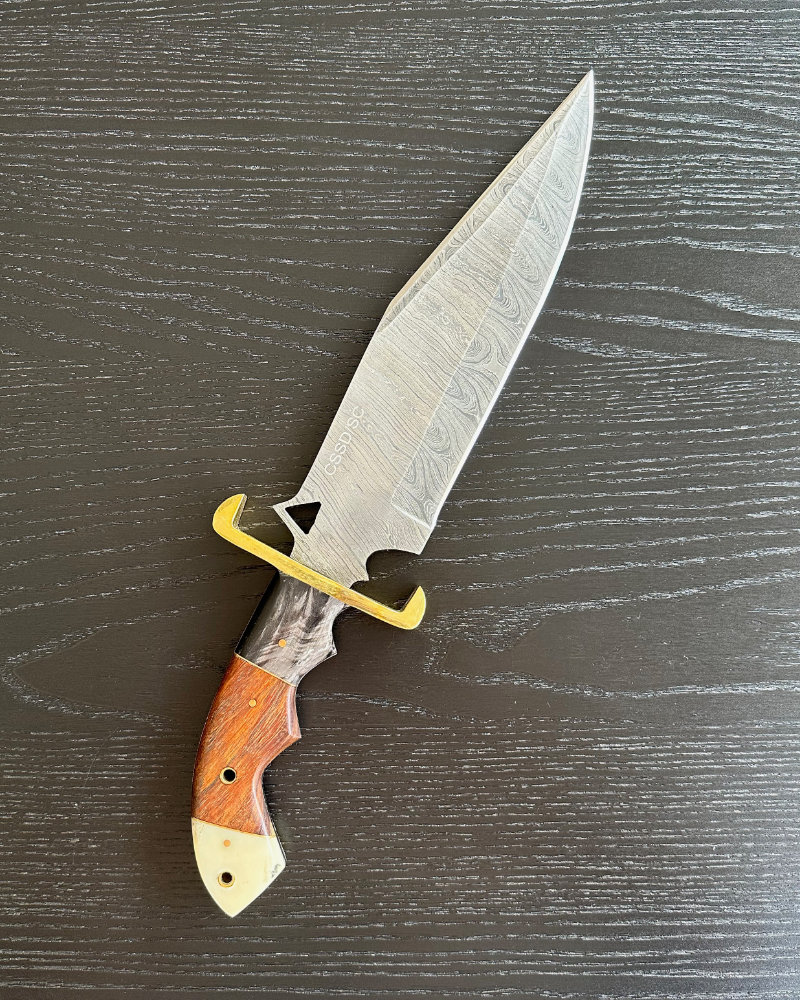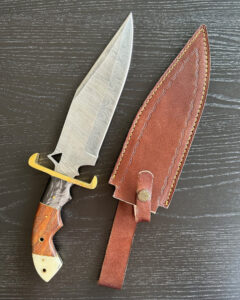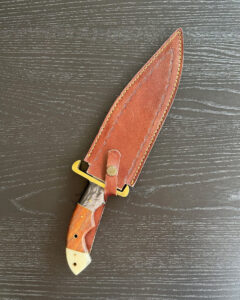 A one-time price of
$250.00
will be added to your order.
This is the Hunter Bowie, an 8-inch knife designed by Bram Frank. It's custom-made from hand-forged Damascus by HandiBlades. It is 14.5 inches in total length and comes with a leather sheath.
This is a custom, handmade knife, and is made to order. These are NOT held in stock. Build and Shipping times are not guaranteed and may vary from order to order.